ABOUT US
Hello! The name's Green…David Green….actually it's just David Green as having two last names between a first would kind of be silly. Anyway I own the Nostalgia Box. I didn't always though. In fact, I only took over the place in December 2019. the original owner Jessie is the one who started all this magic. A piece of her story goes like this:
"Like many 80s kids, I grew up with the video game classics. Twenty years later, I still remember the excitement I felt when I first played Super Mario Bros. on my new Nintendo Entertainment System. I remember fighting with my older brothers over the controllers, and being tricked to believe I was playing when they gave me an unconnected one to press on (very clever now that I think back). It was an exciting time for all of us but the responsibilities of adulthood meant we eventually left those things behind."- Jessie
My story is much more simpler. I am a big geek, I saw the business was for sale, I bought it. True not the stuff the great ballads are made of, but in the few months of owning the place I fell in love with the customers, the staff and the pure nostalgia this places gives to people. I hope to make it even more amazing as we go into 2020 and beyond.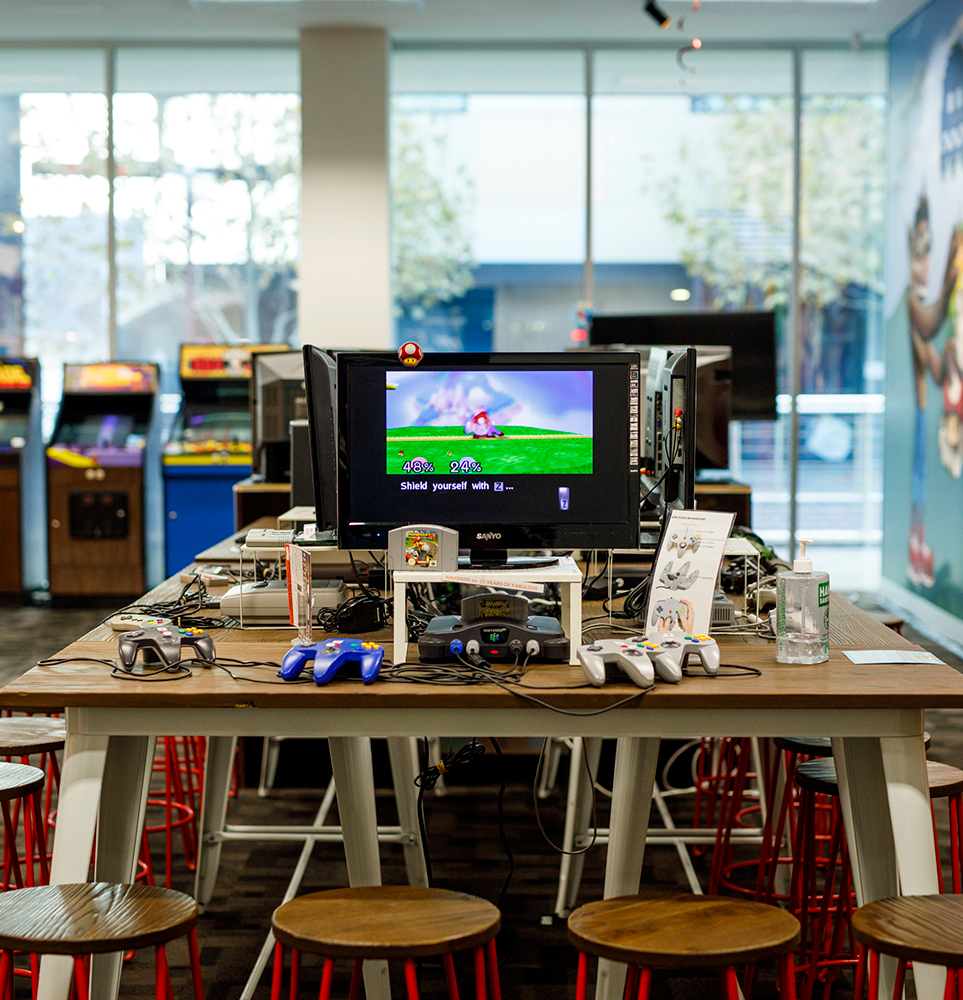 Amazing experience!!! My son has his bday party there over the weekend and wow!! The serive, the packages, the size just everything I can't fault it at all!! Amazing and my son already wants to go back
– Jayme

AS FEATURED IN