CHILDREN'S BIRTHDAY PARTIES
We understand the stress and frustration of organizing a party, let us take that stress away so you can enjoy this special occasion.
Home to many retro gaming classics, our children's party is perfect for all children age 7 and above. Even the fussy teenagers will love the experience. Level up your party with our Pokemon, Mario or Avengers party theme decorations. This will be a children's party parents will get equally excited about, and they are more than welcome to join in and share their childhood with the little ones!
What we offer:
Top notch customer service from inquiry to event day. All queries answered in 24 hours if not within a few hours.
This will be the easiest birthday party you have ever organized. See our reviews!
More than welcome to come in to have a look at the venue before you book!
We take care of everything your party needs. Just bring a cake!
How to Book:
Submit an online enquiry below. (Please check your spam folder if you don't hear from us in 24 hours or send us an email – info@nostalgiabox.com.au)
Complete booking form once confirmation that your preferred date and time are available.
Payment of $100 deposit to secure booking.
Download your Birthday Invitation we will send you. And that's it, we are all set to go!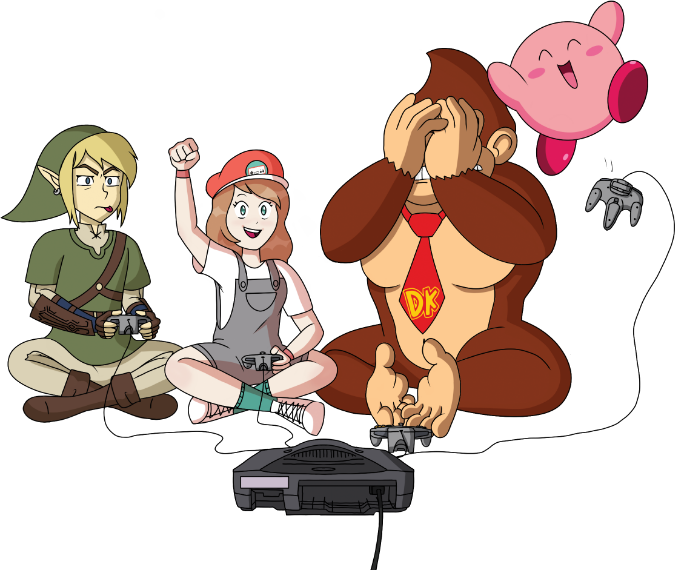 Power Up
Package $28/pp
(min 10 pax | no catering | inc gst)
1.5 hours of venue hire
30 minutes for pre and post event set up/pack down
Ultimate party loot box for birthday child
Complimentary annual membership for birthday child (valued at $30)
Complimentary Invitations (downloadable PDF)
Dedicated party coordinator
Complimentary entry for 2 adults
Free play on all arcade machines
Add ons:
$50 for additional 30 minutes
$10 for additional adults
$12 ea for additional ultimate party loot boxes
$30 projector screen hire on one console
Next Level
package $38/pp
(min 10 pax | inc gst)
1.5 hours of venue hire
30 minutes for pre and post event set up/pack down
Catered pizza (just supply the cake)
Drinks (soft drink, juice box, water)
Ultimate party loot box for birthday child
Complimentary annual membership for birthday child (valued at $30)
Party tables including tablecloths, esky, crockery and cutlery
Complimentary invitations (downloadable PDF)
Dedicated party coordinator
Complimentary entry for 2 adults
Free play on all arcade machines
Add ons:
$50 for additional 30 minutes
$10 for additional adults
$12 ea for additional ultimate party loot boxes
$30 gaming on the big screen projector
Gotta Catch 'em All!
Package $44/pp
(min 10 pax | inc gst)
2 hours of venue hire
30 minutes for pre and post event set up/pack down
Catered pizza (just supply the cake)
Drinks (soft drink, juice box, water)
Ultimate party loot box for birthday child
Complimentary annual membership for birthday child (valued at $30)
Party tables including tablecloths, esky, crockery and cutlery
Complimentary invitations (downloadable PDF)
Dedicated party coordinator
Complimentary entry for 4 adults
Free play on all arcade machines
Gaming on the big screen projector
Add ons:
$10 for additional adults
$12 ea for additional ultimate party loot boxes