VIDEO GAME CONSOLE MUSEUM AND PARTY VENUE
The Nostalgia Box – A place where you relive your fondest childhood memories. It is also Australia's first and only Video Game Console Museum, right here in the heart of Northbridge, Perth.
In the museum section, we set out to celebrate the people that made the video game industry what it is today, shedding light on why home video game consoles have evolved in the way they have. We showcase over 100 consoles from the 1970s through to the 2000s in an interactive exhibit. This is a great way to go behind the scenes and uncover the 'making' of the video game industry as you read stories of how each console was developed. You are sure to find most, if not all, retro consoles from your childhood as well as many you have never seen before.
INTERACTIVE GAMES AREA
Replay your favorite childhood games and try out other titles that you may have never experienced before. Included in your standard entry fee, you can spend hours playing the games you grew up with.  We have all the classic games available to play like Pong, Space Invaders, Super Mario Bros, Sonic the Hedgehog, Crash Bandicoot and many more. It is not often that you get a chance to relive your childhood again, and more importantly, creating new memories by sharing it with your loved ones.
OUR AMAZING PARTY VENUE
Our museum is the perfect party venue for your next celebration. Our retro games are suitable for all ages, from children's birthdays to adults' birthdays, buck's parties, corporate events, team building, social club activities and fundraisers. Your party with us will be an enjoyable, stress-free and memorable one. 
KIDS BIRTHDAY PARTIES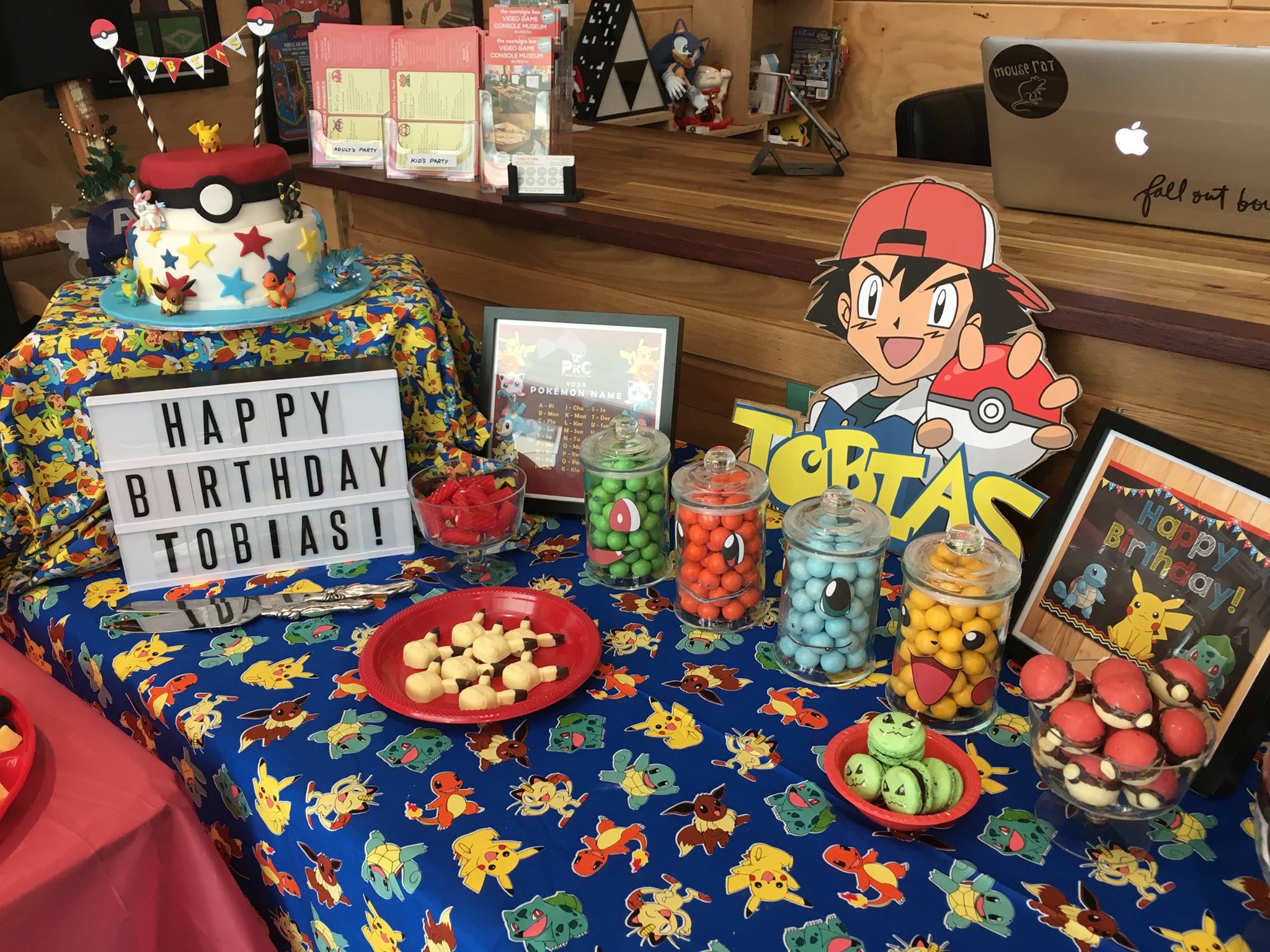 Your search for the perfect kid's birthday party idea is over! Retro gaming party is the perfect party theme for any celebration. Home to many retro gaming classics, our party venue located in Perth is perfect for all age 7 and above children birthday parties. Even the fussy teenagers will love the experience, perfect for 16th birthday ideas and 18th birthday ideas.  Decorate your party with party decorations or opt in for our Pokemon, Mario or Avengers party theme decorations. This will be a children's party parents will get equally excited about, and they are more than welcome to join in and share their childhood with the little ones! Check out our party packages for more info!
ADULTS PARTIES
Searching high and low for unique birthday party or bucks party ideas? Retro gaming party is the perfect party theme for your celebration! Located in Northbridge, we are walking distance to all the night life Perth has to offer. Start your night with some retro gaming and end your night at one of the best bars in Perth. Perfect for all adult gamers and ex-gamers, enjoy a great night out for your 21st, 30th, 40th, even 50th birthday! Go back to the days of couch gaming and settle those old scores! For the older gamers, we got you covered too – arcade classics like Galaga, Space Invaders, Donkey Kong and many more will make you feel like a child again.
CORPORATE EVENTS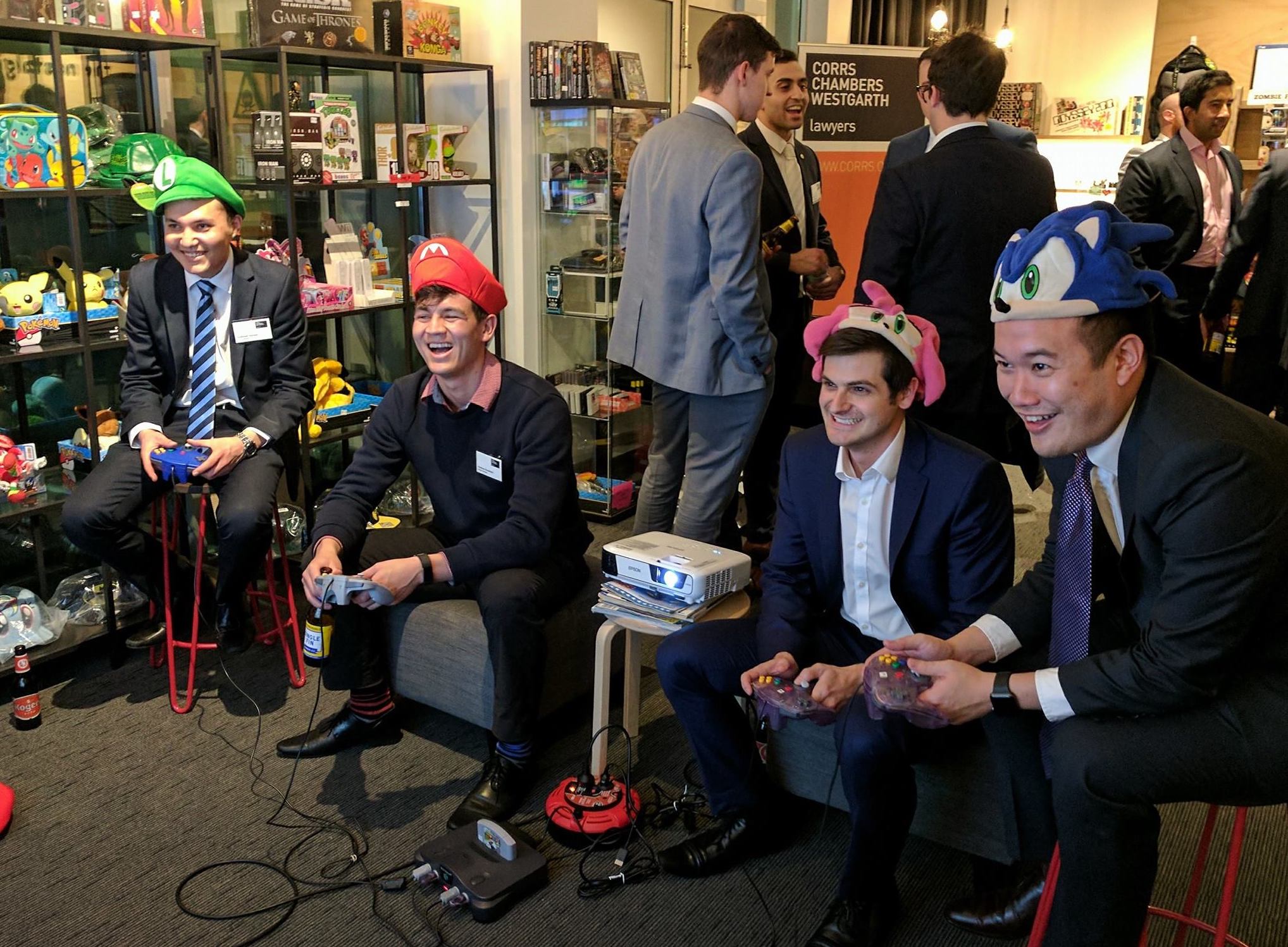 Why don't you try something different for your next corporate party, team building or social club event – like a retro gaming theme party! Our classic games from the 70s to modern games will suit all ages in your office. Friendly gaming tournaments can be arranged to serve as icebreakers for any social event. It is also the perfect way to ensure everyone is involved and engaged. Winning our customised trophy will be the highlight of the night. Games targeting team building can also be arranged. Our friendly staff members will be here to assist all ex-gamers and non-gamers to ensure everyone has a great time at our venue. Come chat with us today and see how we can make your next corporate event a memorable one!
SCHOOL EXCURSION
The Nostalgia Box offers an interactive, fun and educational school excursion experience for all students. The Nostalgia Box is the perfect place to learn the history of video games and changes in technology in an engaging way. Or it can be just a fun day out for the students!
OHSC SCHOOL HOLIDAY PROGRAM
Our OSHC school holiday program is perfect for ages 4 and above. Children will not only enjoy games from the past but will also participate in creative activities that are specially created just for OSHC school holiday groups. Have a chat with us today!
Opening Hours
Monday            11am – 4pm

Tuesday            Closed (Open WA School Holidays)

Wednesday      11am – 4pm

Thursday          11am – 4pm

Friday               11am – 4pm

Saturday           11am – 5pm

Sunday             11am – 4pm
Open 7 days during WA School Holidays. Extended operating hours available to private event bookings.
Closed Good Friday, Easter Monday and Anzac Day.
Not open on WA Public Holidays, unless otherwise stated. 
Always book your tickets online or call us!
Contact Info
Address: Shop 3, 16 Aberdeen Street PERTH 6000
Phone: 08 9227 7377
Email: info@thenostalgiabox.com.au
AS FEATURED IN