Are your running out of ideas for your corporate event or looking for something unique and fun that the whole team will love? Why not enjoy a few hours at Australia's First and Only video game console museum!
Explore our extensive collection of consoles and discover the beginnings of video games in our museum and replay some of your childhood favourites in our games area! We have a wide range of games for all ages making this the perfect activity for the whole office. 
Our flexible corporate event packages will suit all your needs – big/small groups, with/without catering (pizza and subway), BYO alcohol and everything you need to make your event awesome!
Need something extra? We can also arrange a variety of additional games and activities that focus on team bonding and team building.
Click on the link below for our 2018 Xmas Corporate Event Flyer!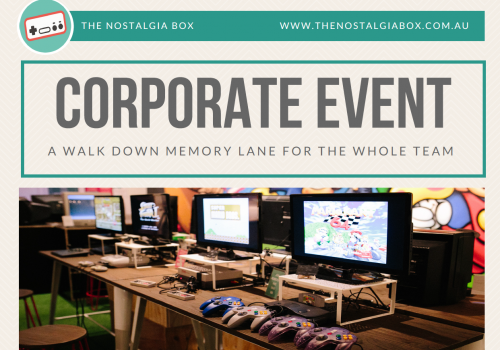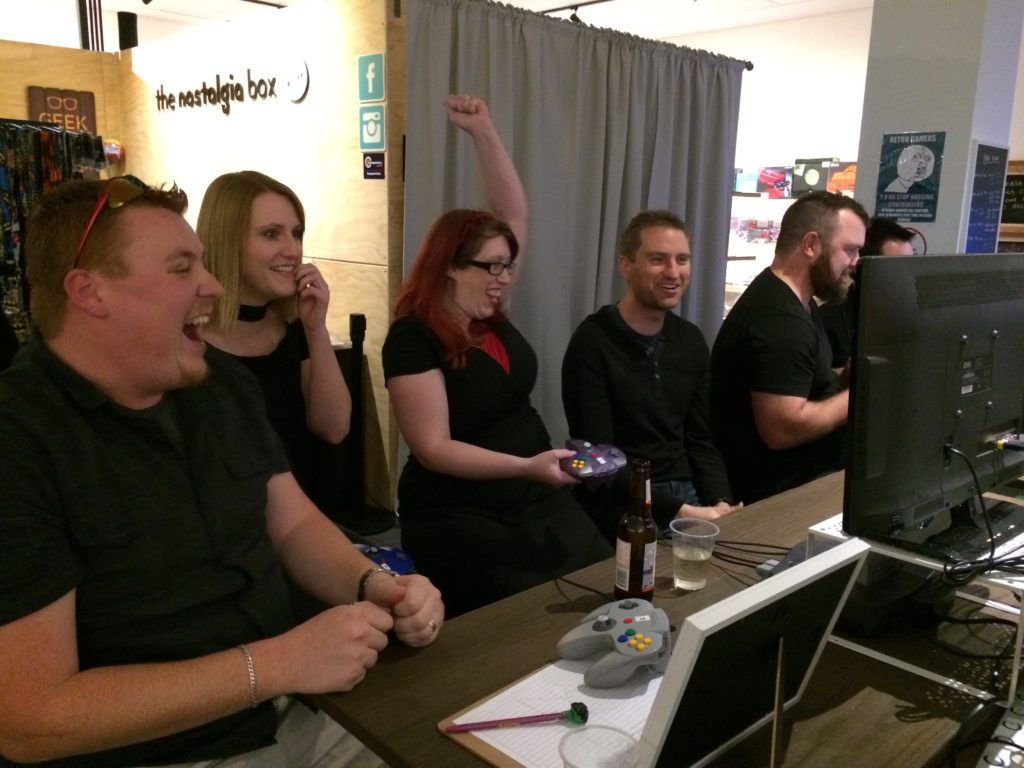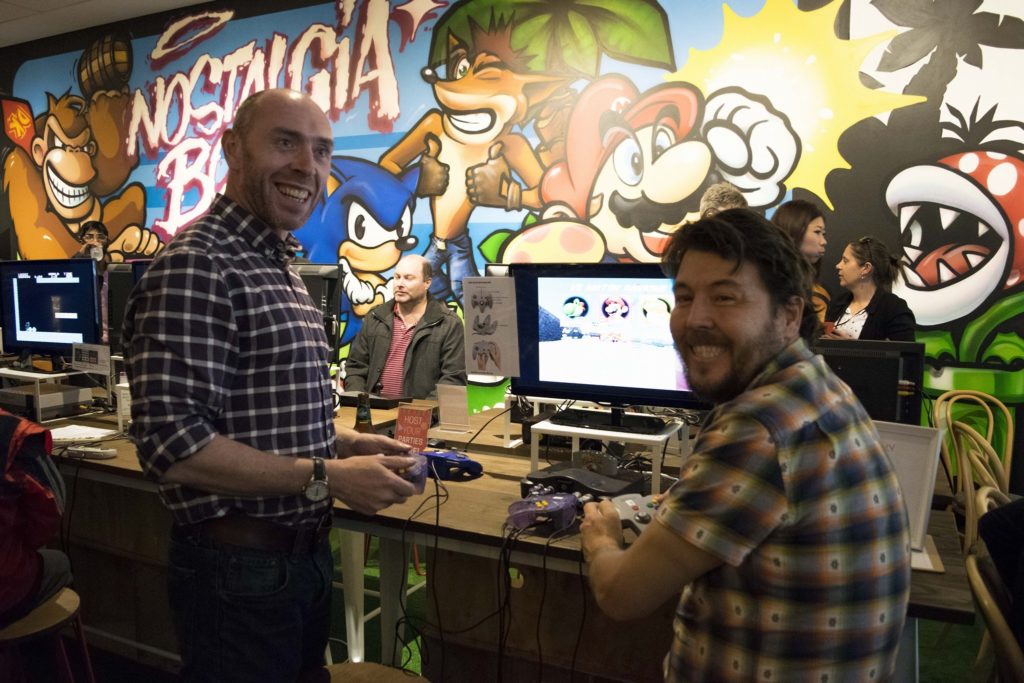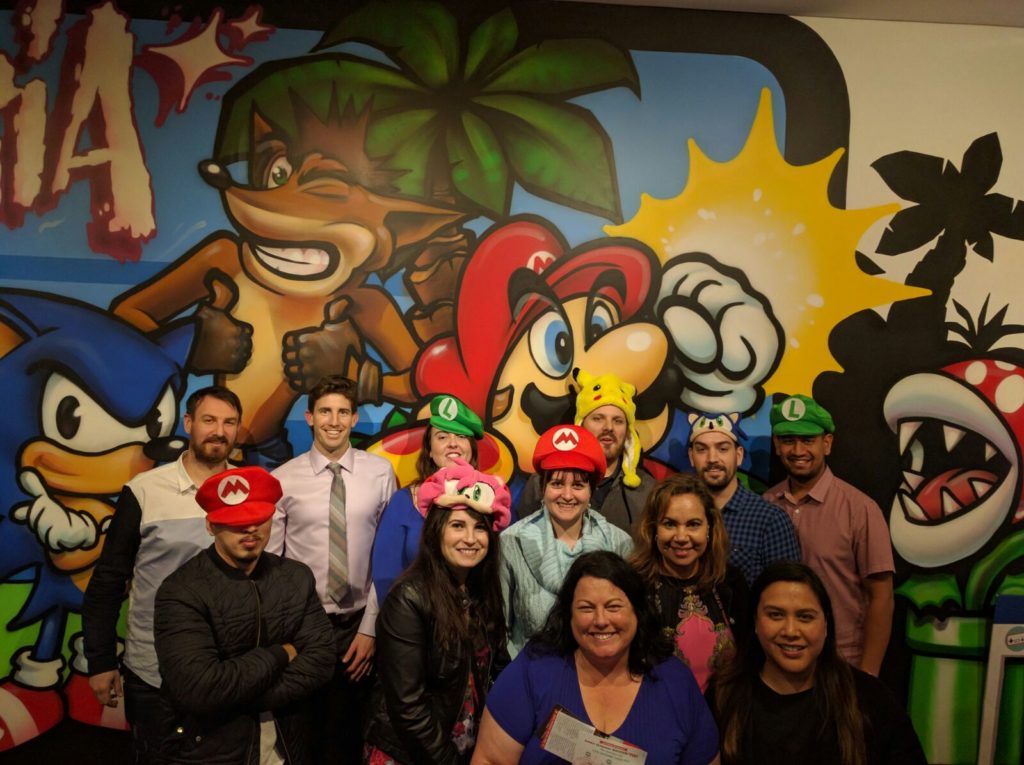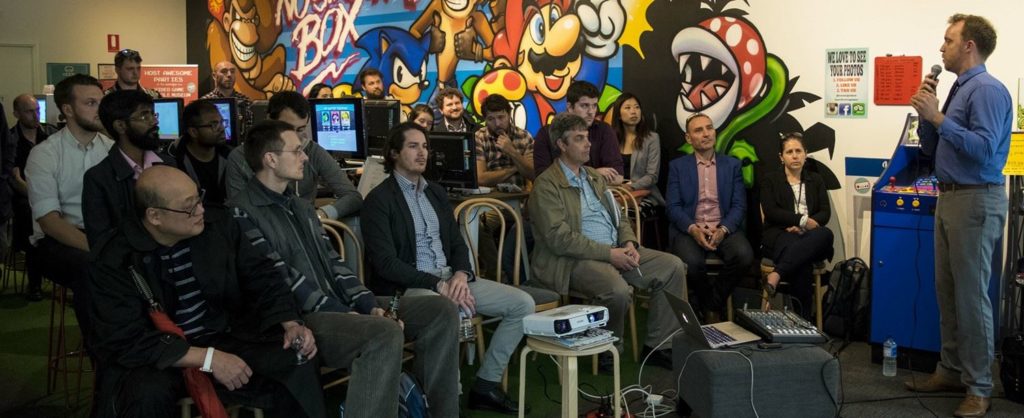 Testimonial: 
We had such a fun time at our social club event. Jessie was very accommodating of our desires and tailored a great package for us. People have been raving about it ever since. I'm so glad we 'thought outside the box' for an event and chose The Nostalgia Box. – Consumer Protection Social Club, Luke E. 
The Nostalgia Box hosted a family event for our Corporate Social Club. Needless to say it was very popular with both young and old alike. Parents took a trip down memory lane looking at the relics of yesteryear, whilst the kids came to realise how good they have it with the current generation of consoles. There was pizza (always a popular choice) and soft drinks to help fuel the gaming that took place after. Classics such as Smash Bros (N64), Street Fighter (SNES), Crash Bandicoot (PS1) kept everyone entertained and brought out the competitive spirit. Would definitely recommend having a family styled event here; or a school excursion; I'd even go so far as to say you could start a Bucks night here before moving on. – Woodside Social Club, Brendon C


PAST CLIENTS