No More Boring and Awkward Office Parties
Running out of ideas for your corporate party or looking for something unique and fun for team building? What better way to entertain the entire office with games they grew up playing! With classic games from the 70s through to modern gaming, we are sure to have something that will pique the interest of everyone in the office.
At this office party, there will be no awkward silences, no pressure to been seen socialising, no stress thinking what to say to that colleague you barely know. Our games will be your ice breaker and let the conversations flow naturally while you enjoy a game or two with your colleagues. See a different side to your managers, bosses, and peers.
All party hires will have exclusive use of our venue. Explore our extensive collection of consoles and discover the beginnings of video games in our museum and replay some of your childhood favorites. Level up your event with tournaments and customised trophy for the champion. This will be an event everyone will speak fondly of for years to come.
Our Clients Have Hosted These Types Of Events With Us, But Not Limited To:
Networking events

Family day events

Team building events

Product launch events

Social Club events

Christmas functions

Financial year end party
Our party dates are often booked out weeks in advance, start the ball rolling by sending us a quick enquiry today!
4 Easy Steps to Book:
Submit an online enquiry below. (Please check your spam folder if you don't hear from us in 24 hours or send us an email – info@nostalgiabox.com.au)

Complete our booking form once confirmation that your preferred date and time are available.

Payment of $100 deposit to secure booking.

And that's it, we are all set to go! 
Click below for our Weekday Corporate Event Flyer!
**Please note these prices are GST exclusive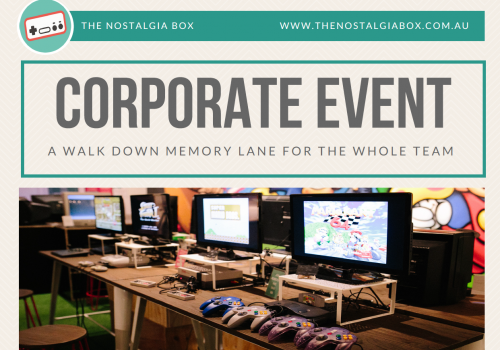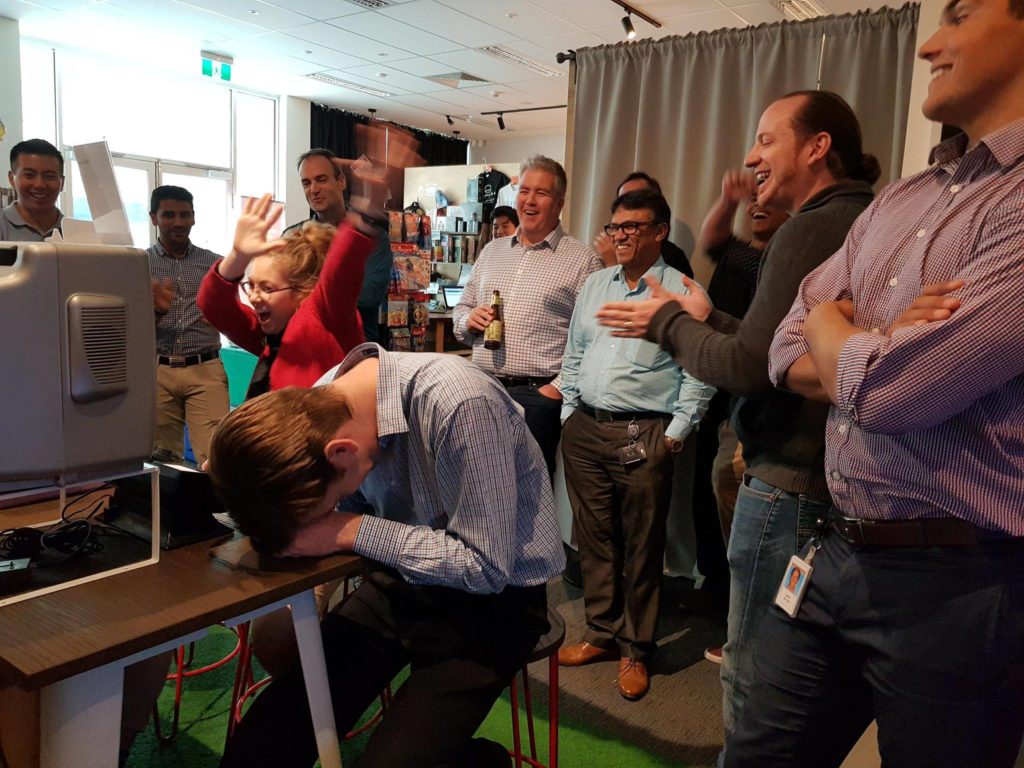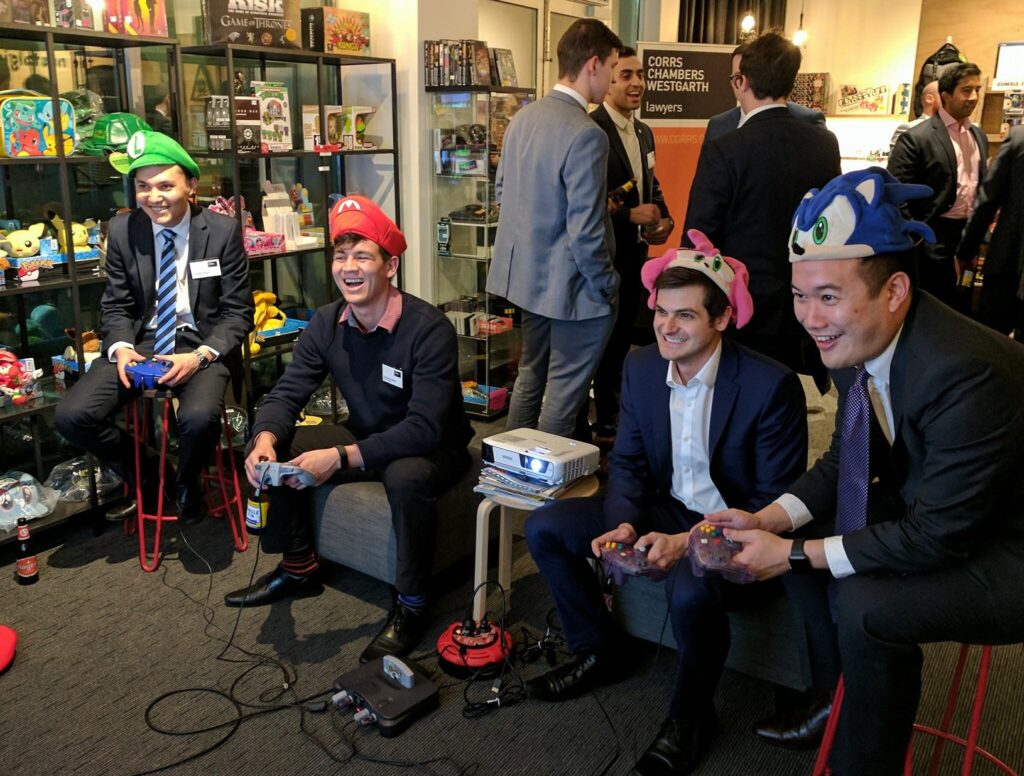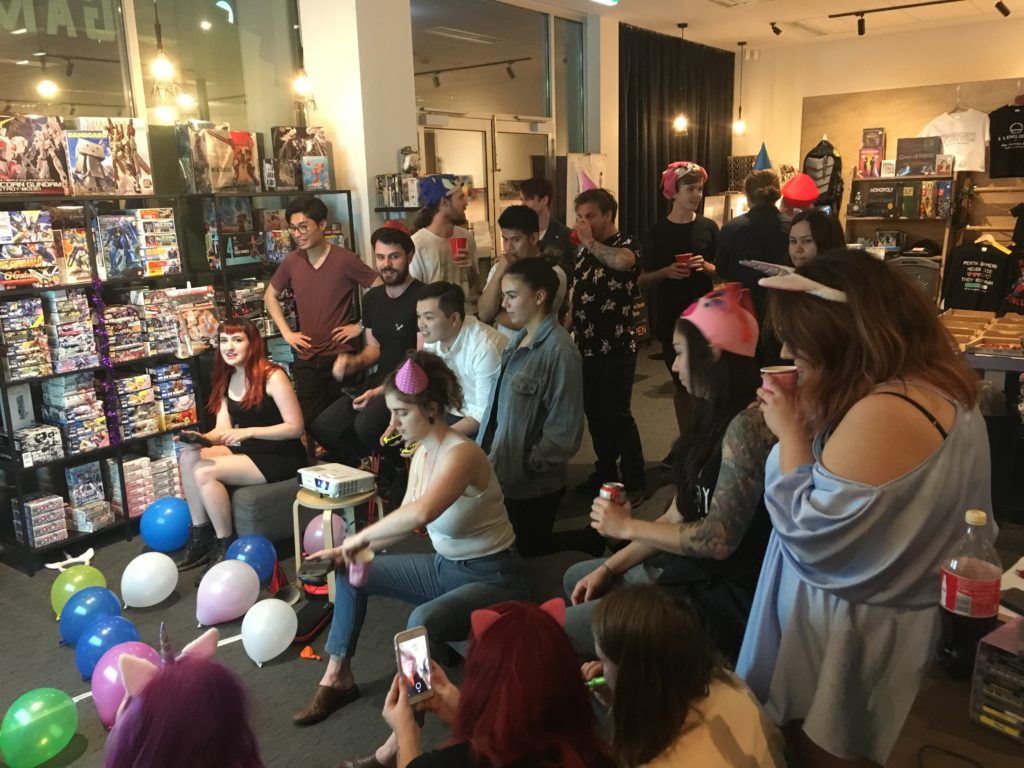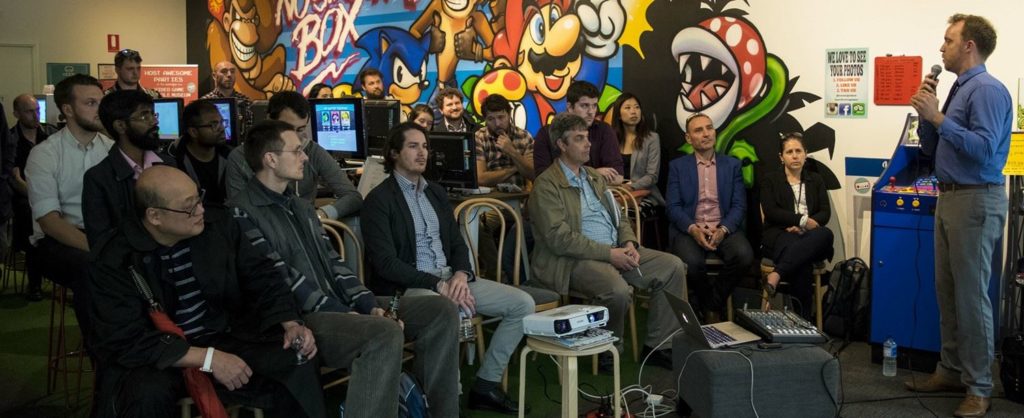 Testimonial: 
We had such a fun time at our social club event. Jessie was very accommodating of our desires and tailored a great package for us. People have been raving about it ever since. I'm so glad we 'thought outside the box' for an event and chose The Nostalgia Box. – Consumer Protection Social Club, Luke E. 
The Nostalgia Box hosted a family event for our Corporate Social Club. Needless to say it was very popular with both young and old alike. Parents took a trip down memory lane looking at the relics of yesteryear, whilst the kids came to realise how good they have it with the current generation of consoles. There was pizza (always a popular choice) and soft drinks to help fuel the gaming that took place after. Classics such as Smash Bros (N64), Street Fighter (SNES), Crash Bandicoot (PS1) kept everyone entertained and brought out the competitive spirit. Would definitely recommend having a family styled event here; or a school excursion; I'd even go so far as to say you could start a Bucks night here before moving on. – Woodside Social Club, Brendon C


SOME OF OUR PAST CLIENTS